Tonight we had the weekly #bbloggers chat which is always great great fun (if you haven't participated before, all you need to do is get yourself onto Twitter for 8pm on Sundays and tweet with the hashtag #bbloggers). And this week's topic was all about blog photography – what cameras to use, what lights and light bulbs to use, where to edit pictures, etc.
I'm by no means a pro, but I think my pictures aren't bad and because of lack of funds I had to find solutions to problems that I was facing when I wanted to produce great pictures for the blog! So I thought I could share the tips with you :)
1. You don't need a DSLR
DSLRs are great cameras, but they don't make your photography better by instant or magic – set into auto-mode they produce pretty much the same quality pictures any compact camera does. So if you do decide to invest into a DSLR, make sure you actually have the time to invest in it too – you need to learn how to work your camera, what the individual mechanical pieces do (like the shutter, the aperture, the lens, the programs, the different extra functions, etc). For my photos for example, I always have to play around with the zoom, the shutter speed, the aperture and the iso settings to get the right light and the right angle and the right focus etc. Good photography just takes a lot of time. If you do want to buy a DSLR, you won't necessarily need the latest ones or the most advanced ones. But generally, the Nikons and Canons are amongst the bests. Also consider second-hand buys! But there's some really good compact cameras out there too that can give you pretty good pictures as well!
2. You don't need a photography course
Google knows everything. We know that and it knows it too. So why not use it to its full potential. You can pretty much google anything you want to learn. The basics, besides knowing what the functions and buttons do on your camera, that influence the pictures you take are shutter speed (how quickly the shutter opens and closes to take the picture, which influences how much light comes into the camera — the shorter the shutter remains open the less light goes into the camera), aperture (or depth of field, which basically says how much of the picture goes into focus) and iso (which is like the light sensitivity of the film if we still used those).
Imagine these as a little triangle. They all influence the amount of light coming into the camera for your picture and depending on the circumstances, you need to really play around with these to get the right settings. Point and shoot is often not possible on a DSLR. BUT you definitely don't need a photography course either.
3. You don't need to buy a flash diffuser – make one yourself!
Regardless of what camera you got, you can't ever go wrong with a flash diffuser. Especially in this country it's difficult to get enough day light to take good pictures and often you're stuck at work when you could be taking pictures and it's all very frustrating. And taking pictures with flash is often really frustrating because the product reflects or washes it out, etc. A flash diffuser literally just diffuses the light from the flash into all directions so that it's not hitting the object directly.
You can make diffusers really easily. Here's a tutorial for one made out of a milk jug, one made out of an old film roll container and one made out of a yogurt container (it needs to be white and kinda translucent). Of course you can also buy them off eBay and whatnot. But why not save your money, right?
4. Get your hands on daylight bulbs
I need to follow this rule myself. I still have the normal off-the-shelves cheap bulbs in my lamps, but they come out all yellow. It's horrible. Daylight bulbs give a more white-blue light similar to normal daylight and that really helps.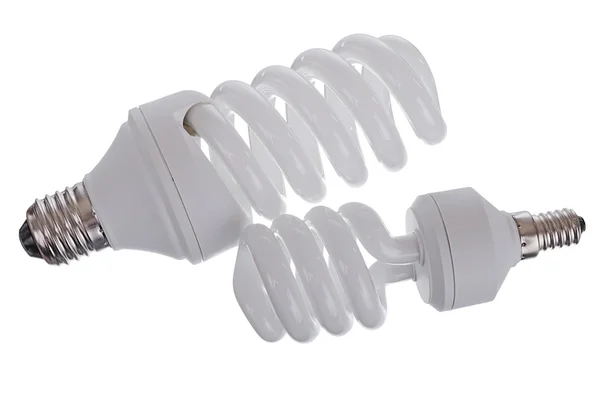 5. Get creative for backgrounds – think fabrics, patters, etc
For product shots, I wanted to have something different than a white background. I wanted something with a cute pattern. And what did I do? I found a pillowcase with a cute pattern on eBay for £1 (or something) and bought that instead! You could also go and just buy a piece of fabric from some fabric stores if you want! And for my OOTD pictures I bought two removable stick-on hooks and a double bed sized bed sheet in pink.

6. A sturdy tripod will be your camera's best bud
Cameras, especially DSLRs, aren't just expensive, they are also relatively bulky and heavy (especially with big lenses). So if you want to use tripods, make sure they are sturdy enough to carry the weight of the camera itself. Otherwise you might have to witness a death by neglect and kiss your camera goodbye. Gorilla tripods look cool and are awesome for self-portraits and stuff, but they are only really good for compact cameras. Also if you want to buy a tripod for taking OOTD pictures, make sure your tripod extends tall enough, pictures from lower angles are often not very flattering, so you want to make sure your tripod can reach at least your chest height.
8. Remote controls will be your best friends
Even if you are not planning on putting yourself through that scary situation of putting yourself in clothes on the internet, a remote control is sometimes really good to have. When in bad lighting you might have to keep your camera super steady to avoid blurriness and obviously a tripod helps with that. But having a remote then helps even more because you won't even have to touch the camera to actually take the picture.

9. You don't need Photoshop – there are FREE alternatives on the internet
I've mentioned this topic in a previous blog post, but clearly there is still a lot of questions around post-production editing for photos. Yes, photoshop is a great piece of software, but to work it, it requires time to learn how to use it and then you also need to know what the individual things do. I use it but that's 'cause I also use it for my web design which I've been doing for over 14 years (and I still by no means know everything photoshop can do)! There are some fantastic free solutions on the internet, that don't even require you to install anything.
For my blog photography 90% of the time I use the following two services: iPiccy.com for just resizing and compressing pictures. And then for blur and vignette and borders and whatnot, I use pixlr.com (the retro editor). It has so many different effects, I could spend all day making my pictures look amazing! Neither of these websites require you to install anything and you can save the pictures on your computer no problem :)
10. resize & compress your images – don't make visiting blogs a pain
My pictures are never more than 1000px wide and rarely more than 100KB — if I were to upload them un-resized and un-compressed each picture would be 3MB to download and you'd sit in front of your computers (and mobiles not to forget) waiting forever for my site to load. Many times I've chosen to not read the blog post that I was trying to read because the pictures would take forever to load.
I choose not to go over 1000px width, because that's almost full width of a screen resolution and I think that's more than enough for anyone who even wants to click on an image to see it in greater detail. And for compressing I normally take anything between 65% and 85% depending on when it goes under 100kb. The lower the percentage, the lower the quality (but only really visible when picture is in full-screen).
11. Get a manual macro-lens – it doesnt even have to fit your camera
Specialty lenses (such as automatic tele-lenses and macro-lenses) can be quite expensive, because they require special builds and pieces inside and stuff that I couldn't really explain myself. But a simple-ish solution is to buy a manual lens (manual lenses already go for cheaper). I bought a manual macro lens off eBay for £15 (!!!) — it wasn't even one for my camera. But I simply bought an adapter for the lens so that it would fit onto my camera and voila, macro lens funness :-)
I hope you find these tips helpful. I have to give massive credit to my friend Stefanie, who has been a great help with the technical side of things — DSLRs can be so confusing! But in the end, they can be relatively simple, once you've taken the time to learn how to work the different things.
Great things always take time. It sounds corny but it is true. Practice and experimentation is the key for great photography, especially in the beginning. Take your time to read your manual for your camera. I literally put it on a tripod and took the same picture of the same object changing the program of my camera every time just to see what effects I get from those programs. Then I started playing with the more advanced programmes, again just taking pictures of the same object but changing the settings every time. That way you get a feeling of what is required when you have specific conditions. If you have a very sunny bright day, you'll know that neither your ISO settings nor your shutter speed need to be high, etc.
♥♥♥
Follow on Twitter | Facebook | Bloglovin | Instagram | Blog-Connect